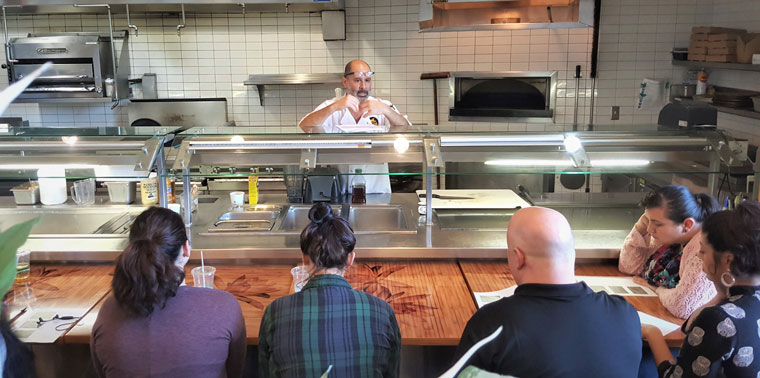 Starting October 10, join us at the Terra Fresca Restaurant for our Fall 2018 Chef Demo Series featuring live demonstrations and instruction by Chef Jon Avalos! 
Chef Avalos will be teaching students the basics of vinaigrettes and marinades, moist cooking techniques (steaming, boiling, poaching), and dry cooking techniques (grilling, sautéing, roasting).
Chef Avalos received his formal training at the California Culinary Academy in San Francisco. He's traveled the world and developed a passion for fresh, local cuisine. We're excited to share his skills and enthusiasm for cooking with staff, faculty, and especially the students!
At each demonstration you will enjoy generous tastings, a printed recipe card, and a tasty takeaway. Terra Fresca is located above Colleges Nine & Ten Dining Hall. Join us on October 10, November 7, and November 28; sit in one demo or enjoy the full series. Come ready to learn, interact and have fun!