Sustainability, Social Responsibility, & Community Partnership
Sustainability guidelines for students, faculty, and staff
Reduce Food Waste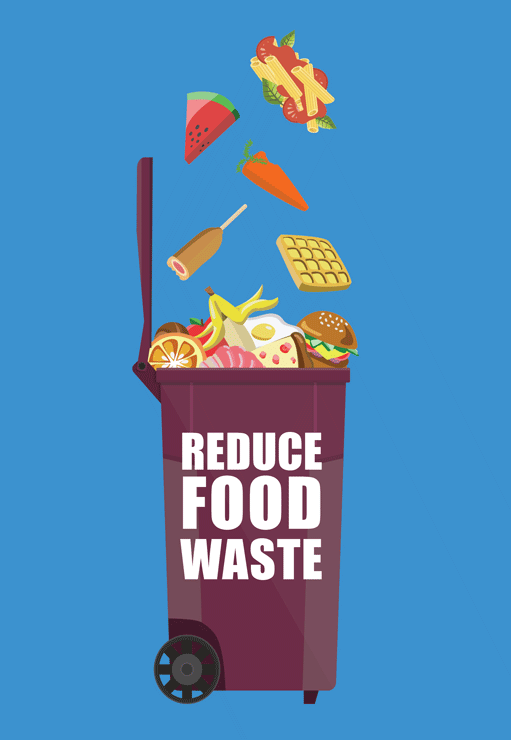 Help us reduce food waste by picking up your meal orders on time. For food safety reasons, orders not picked up within 10 minutes of the assigned pick up time will need to be discarded.
Support Campus Sustainability Efforts
Bins for composting, recycling, and sending trash to landfill are located near residence halls and many other locations across campus. 
Sort your food waste, compostable items, and recyclables into the correct bins. 
You must wipe recyclable items clean first! Food residue and liquids cannot be placed into the recycling bin, otherwise the entire bin cannot be recycled and the load must be sent to the landfill.
---

Green Business Certified

All of the UC Santa Cruz Dining locations have been awarded the Green Business certification

 by the City of Santa Cruz. We believe a successful business is dependent on a healthy environment and we are actively working to show our environmental responsibility

---

Center for Agroecology & Sustainable Food Systems - CASFS

CASFS is the country's leading university program in sustainable agriculture and food systems. The 30 acre farm on campus provides our kitchens with seasonal, organic fruits & vegetables. This vibrant farming program also provides internships for students within a living and learning environment. Check out our video.

---

Community Agroecology Network (CAN) Coffee Program

Fair Trade Direct means more money back to the farmers and growers where the coffee is harvested. This pioneering program of campus interns and coffee growers was the start of UC Santa Cruz's involvement in sustainable food systems. The coffee is robust, rich, and roasted locally. Students prefer this brew over any other brand we have offered. 

---

Composting

Our composting partnership with Monterey Regional Waste Management helps us divert over 600 tons annually of food scraps from the landfill and turns it into nutrient-rich compost which is used to replenish the soil and grow more produce. Compostable paper products are used throughout our dining operations. 

---

Student Sustainability Advisors

We partner with the UC Santa Cruz Office of Sustainability and the Student Sustainability Advisors to educate and engage the campus community on waste reduction and to bring attention to minimizing our carbon footprint.