Buddy Meal Program
Due to the current COVID-19 situation, the Buddy Meal program is only for students experiencing injury or illness unrelated to COVID-19, who are unable to visit the nearest open dining hall.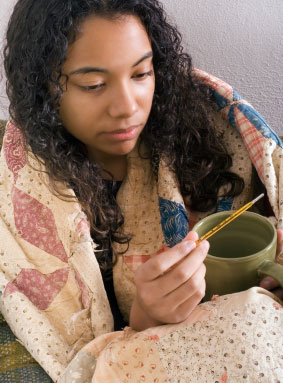 If you begin feeling unwell:
Be responsible by following all regular screening and testing requirements outlined by the Student Health Center.
If you have COVID-19 symptoms, or think you were exposed to COVID-19:
Immediately isolate yourself from others and wear a face covering.
Contact Student Health Services. Do not go anywhere without first speaking to a healthcare provider by phone or video.
Wait to visit a dining hall, cafe, coffee shop, or anywhere else until you have been cleared by your healthcare provider.
If you are a residential student requiring quarantine or isolation housing, meals will be delivered to you.
How to use the Buddy Meal Program
The "Buddy Meal" Program is designed to provide meals to sick and injured students who are unable to leave their residences for health reasons unrelated to COVID-19.
If you are picking up a meal for someone who is sick or injured, you will need:
Your student ID card and
Your Buddy's student ID card

Your health clearance badge
Please do the following:
Follow current customer guidelines and sanitize your hands upon entering the dining hall.
Tell the cashier that a Buddy Meal is needed.
Sanitize your hands again, after handling ID cards and before handling food.
The cashier will ask if you will be eating a meal as well:

If Yes, the cashier will swipe you in to have your own meal; after you eat, return to the cashier for a Buddy Meal box. Please note, you must have a green health clearance badge to eat inside the dining hall. If you have a yellow 

or red (non-compliant)

clearance badge, you must take your own meal to-go as well as your Buddy's meal.
If No, the cashier will give you a Buddy Meal box and you will have 10 minutes to fill it.
See
Also