About UC Santa Cruz Dining
UCSC's location on the Monterey Bay offers more than just magnificent views and unique educational opportunities, it offers an array of seasonal, local foods. This region grows some of the most amazing produce, which our chefs incorporate into the menus at the dining halls and cafés on campus. Nourishing you with great food is what UC Santa Cruz Dining is all about. 
We're here for you to talk to and interact with, from asking questions about special dietary needs, or requesting the chef to make a special order for you. Additionally, we can help you navigate the best methods for getting the full value for your meal plan.
In addition to managing 5 campus dining halls, an online grocery store, and numerous cafes, coffee shops and restaurants, UC Santa Cruz Dining also offers University Catering which is available for both on-campus and off-campus university events.
OUR MISSION:
Provide high quality service and food
Create a diverse, safe, fun and trusting environment for our guests and team
Continue to build and innovate our dining program
Embrace social, nutritional and financial responsibilities
---
Did you Know?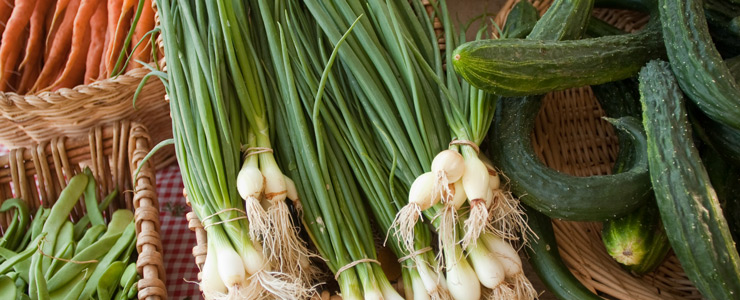 Did you know the 30-acre campus farm provides our UCSC Dining kitchens with seasonal, organic fruits and vegetables allowing students to enjoy farm-to-table produce?
 The UCSC Center for Agroecology & Sustainable Food Systems is the country's leading university program in sustainable agriculture and food systems.
The Center's history dates back to 1967, when English master gardener Alan Chadwick was hired to create a Student Garden Project on the fledgling University of California, Santa Cruz campus. Working only with hand tools and organic amendments, Chadwick and his student assistants transformed a steep, chaparral-covered hillside into a prolific garden bursting with flowers, vegetables, and fruit trees. The informal "apprenticeships" that students served with Chadwick would eventually lead to development of the Center's current Apprenticeship in Ecological Horticulture, an intensive organic farming and gardening training program. 
---
Did you know UCSC Dining has our own bakery?
Our bakery staff start work at 2am baking yummy treats for the entire campus. The bakers never let us down… at 5:30am they deliver over 10,000 pastries to the 5 campus dining halls and over 1,500 pastries to various campus cafes and coffee bars.
The Dining bakery staff love food and love feeding us. So the next time you're enjoying that blueberry muffin, you can thank the Bakery Team for their passion for delicious food!
---

Did you know that UCSC Dining diverts over 600 tons of compost (food scraps) from the landfill annually?
Our partnership with Monterey Regional Waste Management helps us divert over 600 tons annually of food scraps from the landfill and turns it into nutrient-rich compost which is used to replenish the soil and grow more produce?
---

Did you know UCSC has food pantries on campus?
Cowell Coffee Shop for the Peoples, the Lionel Cantu Queer Center, Ethnic Resource Center, and Student Union Assembly all run on-campus food pantries.
Cowell Coffee Shop was transformed into a non-transactional cafe in fall 2018.
---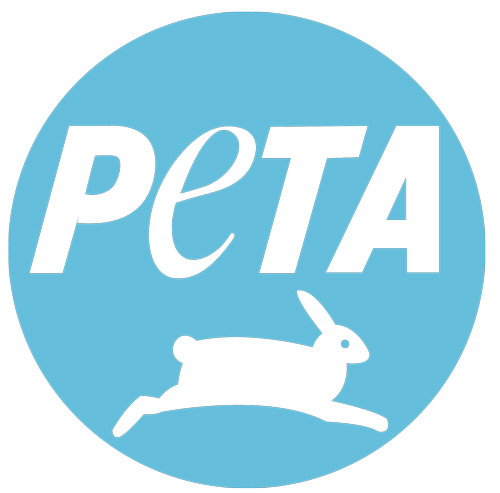 Did you know UCSC dining halls received an A grade on PETA's "Vegan Report Card"?
UCSC dining halls received a 78% student satisfaction rating on PETA's "Vegan Report Card", and earned the PETA Award for #1 Vegetarian-Friendly Campus.
---

Did you know that UCSC Dining:
Has a different menus at each dining hall each day? That interactive nutrition facts are available on the online menus? That you can use the UCSC Dining menu website to plan a whole day's eating? That UCSC offers vegan and vegetarian options at every meal?
---






Did you know that UCSC Dining uses an allergy icon system to identify foods that contain the top eight allergens (milk, eggs, peanuts, tree nuts, fish, shellfish, soy, wheat)?
Allergens are identified on our online menus and on menu cards at dining hall serving stations.
---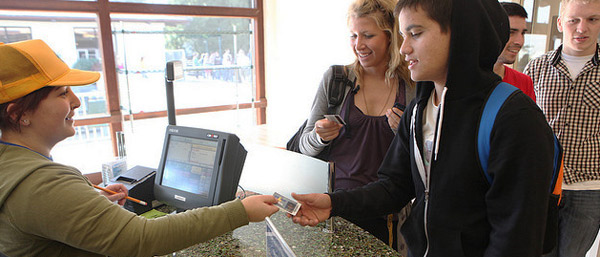 Did you know that UCSC Dining does not receive money from state funds or tuition?
Your meal plan, that croissant you just bought at Perk, and visitors to our dining halls and restaurants pay for UCSC campus dining. 
See
Also