Operational Changes to Dining Services in Response to COVID-19
Operational Changes to UCSC Dining, Fall 2021
UCSC Dining is following all CDC guidelines, all state and local public health requirements, and all policies and recommendations outlined in the UC Santa Cruz Slug Strong website. Our staff members continue to be proactive in promoting the highest levels of sanitation in high traffic and public areas. We are #SlugStrong! Together we can curb COVID-19.
Locations and Hours
View Open Locations, Hours, and Menus »
Dining is adjusting operations as resources and precautions necessitate. We're working to reinstate service at additional locations. Our current operations prioritize service for residential students, especially students in residence halls since they do not have personal kitchens. On-campus food pantries and independently-operated locations may also be open.
Customer Guidelines
Know Before You Go
|
When You Arrive
|
During Your Visit
Face coverings are required regardless of vaccination status. You may remove your mask only while eating or drinking at your table.
Students must display a current Health Clearance Badge before entering. Learn how to check your clearance status by reviewing the Student Health Center's COVID-19 Information for Students. 
A green clearance badge allows you to dine inside the dining hall, or take a meal to-go if you choose.
A yellow clearance badge allows you to take a meal to-go. You won't be permitted to dine-in until you take appropriate action to receive a green badge.

A

red

(non-compliant) clearance badge allows you to take a meal to-go. However, if you're a residential student and clearance status indicates "quarantine" or "isolation," you will receive

quarantine/isolation meal delivery

(don't visit the dining hall). 

Faculty, staff, and visitors must display a current Cleared Symptom Check email notification before entering. Learn how to complete your daily symptom check by reviewing the Student Health Center's COVID-19 Information for Faculty & Staff.
Make regular COVID-19 testing part of your routine.
It's smart, free, and easy! Find out how »
Have your payment method and clearance badge (or cleared symptom check email) ready before you reach the cashier.
Help us move lines faster at the dining halls!
Here's how:
Screenshot your health clearance badge before visiting the dining hall. It needs to have today's date! 

Complete your daily symptom check first thing every morning, and once you receive today's clearance badge, take a screenshot for easier access to it throughout the day.

Have your badge and Student ID card ready before you reach the cashier.
No student ID card yet? 

Use the Scan Card function on the GET app. DO NOT screenshot your GET app ID, as the GET system refreshes every 30 seconds, so GET app screenshots will not work.

Student ID cards swipe in faster than GET, so if you have your card, use it!
Use the hand sanitizer station when you arrive at a dining facility. 
Wash your hands before and after eating.
Students who are observing a sequester period after moving to campus should request their meals to-go until their sequester period has ended.
No refills! Instead, use a new clean cup if you want more to drink. 
If you want seconds, grab a clean plate or bowl after putting your used plate and bowl on the dish return.
Follow the guidance on the signs posted throughout the facility.
Sustainability during COVID-19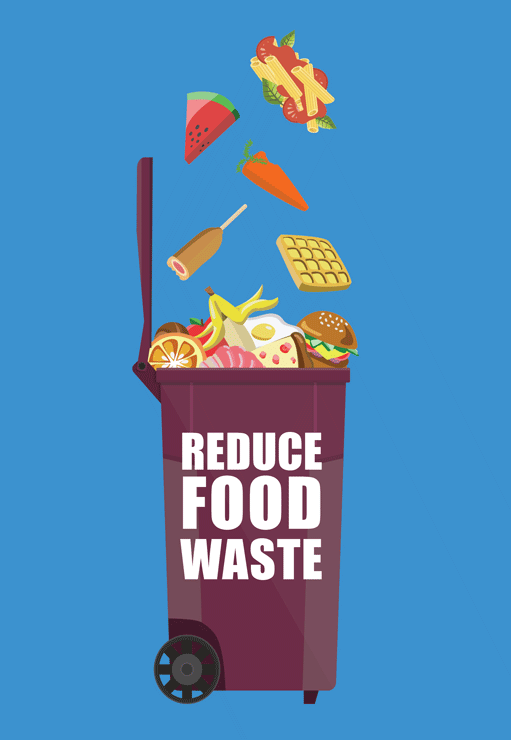 Support campus sustainability efforts by reducing food waste and following these guidelines:
Bins for composting, recycling, and sending trash to landfill are located near the residence halls. 
Sort your food waste, compostable items, and recyclables into the correct bins. 
You must wipe recyclable items clean first! Food residue and liquids cannot be placed into the recycling bin, otherwise the entire bin cannot be recycled and the load must be sent to the landfill.
If you have any questions about our COVID-19 response that are not answered on our website, please contact us. Thank you!