Student Jobs
Earn While You Learn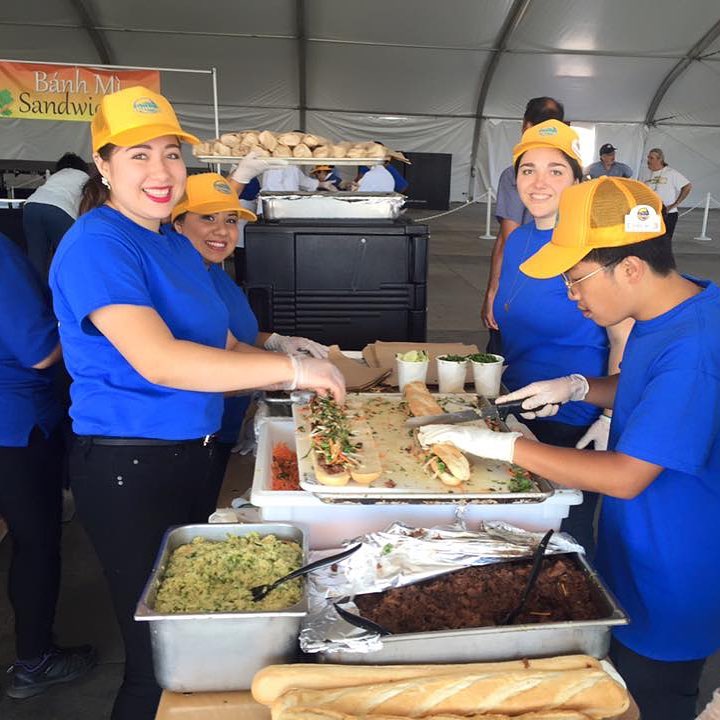 Working at UC Santa Cruz Dining provides students with real world job skills and life experience. You'll make new friends, earn money, and enjoy the convenience of working on campus!
Apply now to work as a Student Employee in one of our dining halls or our retail locations.
Work-study and non work-study students are welcome to apply
Students are permitted to work a maximum of 19.5 hours per week, and a minimum of 9 hours per week
Hours are available in the early morning, afternoon, evening, late night, and weekends
Our starting pay is $15.50 an hour (income from tips not permitted)
We have an ongoing training program that provides opportunities to advance to Student Supervisor after 2 quarters of employment. This opportunity is available to students who demonstrate responsibility and leadership qualities and wish to earn a higher salary.
Interested? Apply Today!
Apply online through UCSC Handshake
You only need to fill out one application whether you want work study, non-work study, or both.

Dining Food Service Worker (Dining Halls & Cafes) [WORK STUDY] Job #6743075
Dining Food Service Worker (Dining Halls & Cafes) [NON WORK STUDY] Job #6743074
Rank your preferred UCSC Dining work locations in the questionnaire in the application.

---

Dining Food Service Worker (Catering) [WORK STUDY] Job #7332693
Dining Food Service Worker (Catering) [NON WORK STUDY] Job #7332672

More info about Handshake on the UCSC Career Success website

Questions? Contact DiningHiring@ucsc.edu