Residence Hall Meal Plans
Flexible Plans. Delicious Food.
Whether you're in the mood for a latte and a freshly baked pastry, a grab-and-go sandwich between classes, or a relaxing dinner with friends, our meal plans offer you the flexibility to eat where you want, when you want – even late-night.
Slug Points Meal Plans
For the 2023-24 Academic Year 
Blue Slug Points Plan*
1222.53 per quarter
$111 average weekly spending
More info »
Gold Slug Points Plan
1711.56 per quarter
$171 average weekly spending
More info »
Banana Slug Points Plan
2567.34 per quarter
$256 average weekly spending
More info »
If you want to switch to a different meal plan for fall quarter, request a meal plan change in the Housing Portal by Monday, September 18.
*The Blue Slug Points Plan is the minimum required meal plan for students living in residence halls
How to Use Your Meal Plan
Your meal plan works like a debit card with a declining balance. Just swipe your student ID or use the GET mobile app to make a purchase, and the amount you see at the register is deducted from your meal plan.
Dining halls are great when you want a full meal – pay one price for all-you-care-to-enjoy buffet-style dining. You are welcome to visit any dining hall on campus, not just the one at your affiliated college or community.
If you're in the mood for something lighter, a UCSC Dining cafe, market, or coffee bar is a good choice. Get a 10% discount off your selections when you pay with Slug Points.
Meal plans reset at the beginning of each quarter, and you can add to your account anytime.
Benefits of Your Meal Plan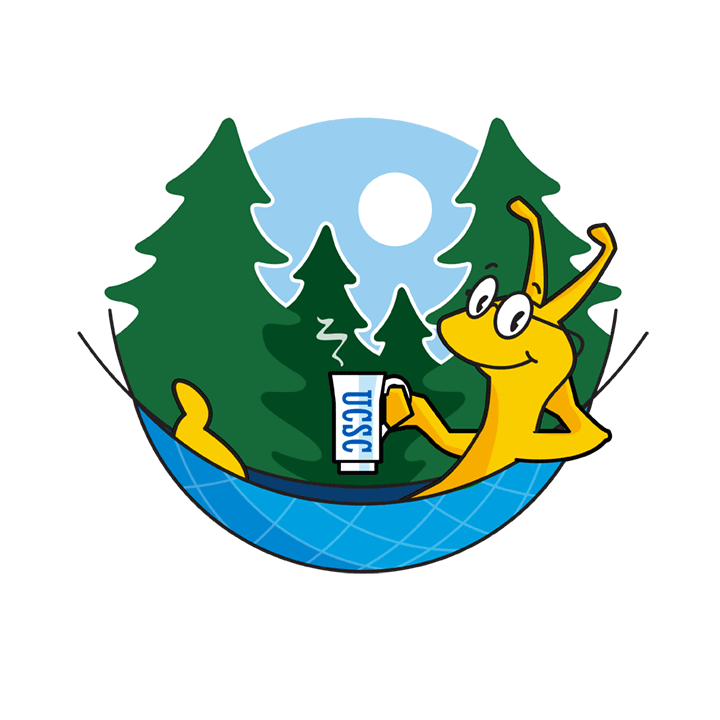 Take advantage of the many campus dining locations nestled into the redwoods, including dining halls, cafes, coffee bars & markets.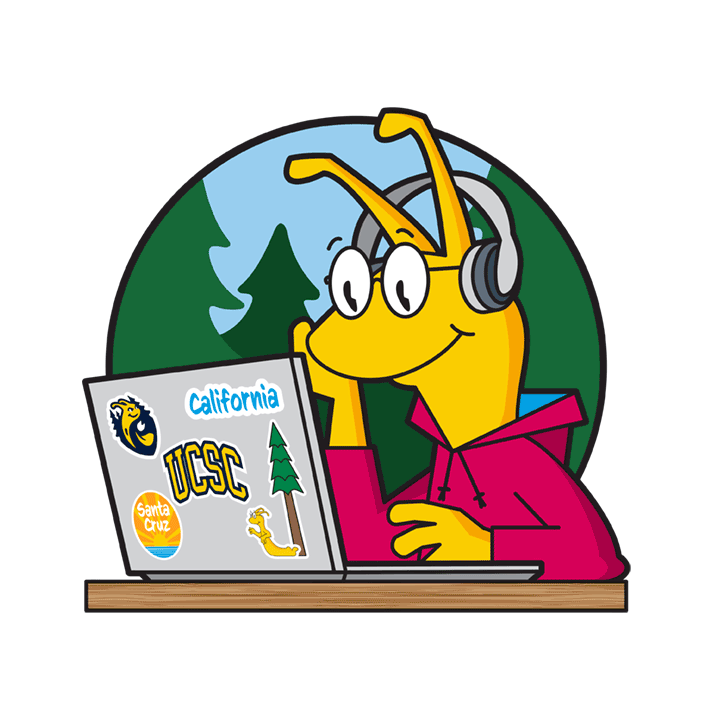 Track your spending with the GET mobile app or website, and add to your meal plan anytime.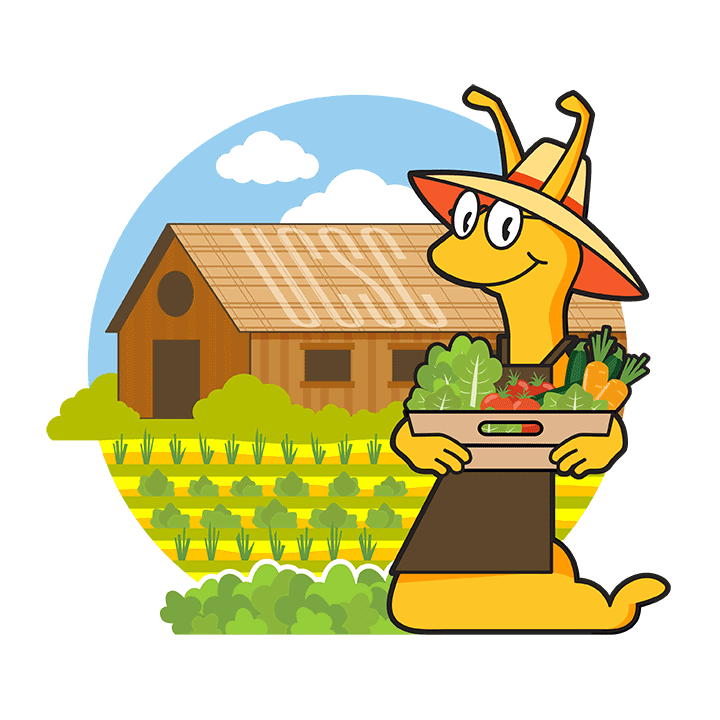 With local, organic produce and allergen-safe choices, your meal plan ensures you have access to nutritious food.
Explore UCSC Dining Locations
With dining halls, cafes, coffee bars, and markets located all across our beautiful oceanside campus, there's always somewhere to grab a bite.
Dining Halls
Cowell/Stevenson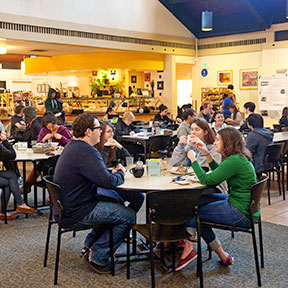 Crown/Merrill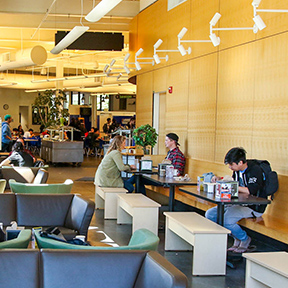 College Nine/John R Lewis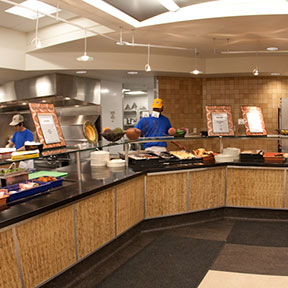 Porter/Kresge
Cafes, Coffee Bars, and Markets
Global Village Cafe
Oakes Cafe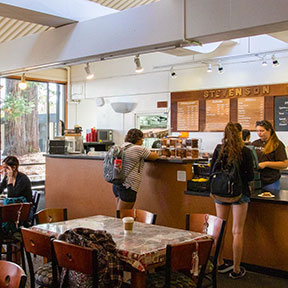 Stevenson Coffee House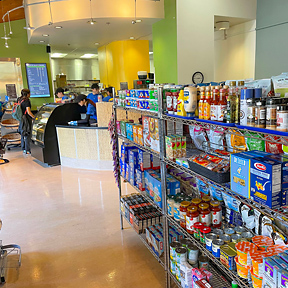 Porter Market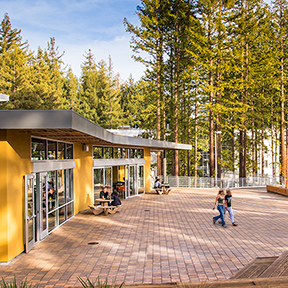 Merrill Market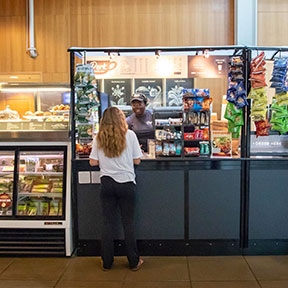 Perk @ Earth & Marine
Perk @ Baskin Engineering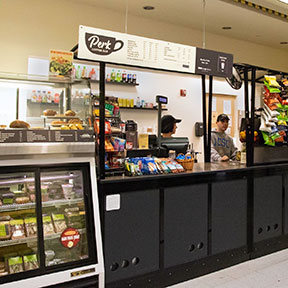 Perk @ Physical Sciences
University Center Cafe
More Locations Opening in 2023–24!
Banana Joe's Grill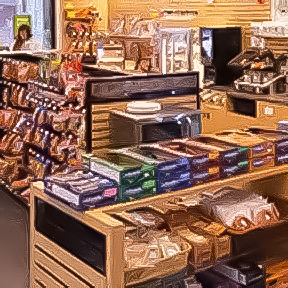 Slug Stop at Quarry Plaza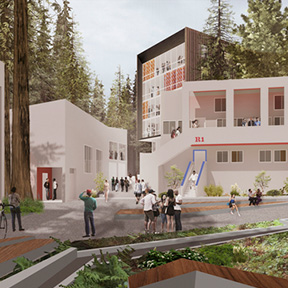 Owl's Nest at Kresge
Rachel Carson/Oakes Dining Hall
Restaurant at
University Center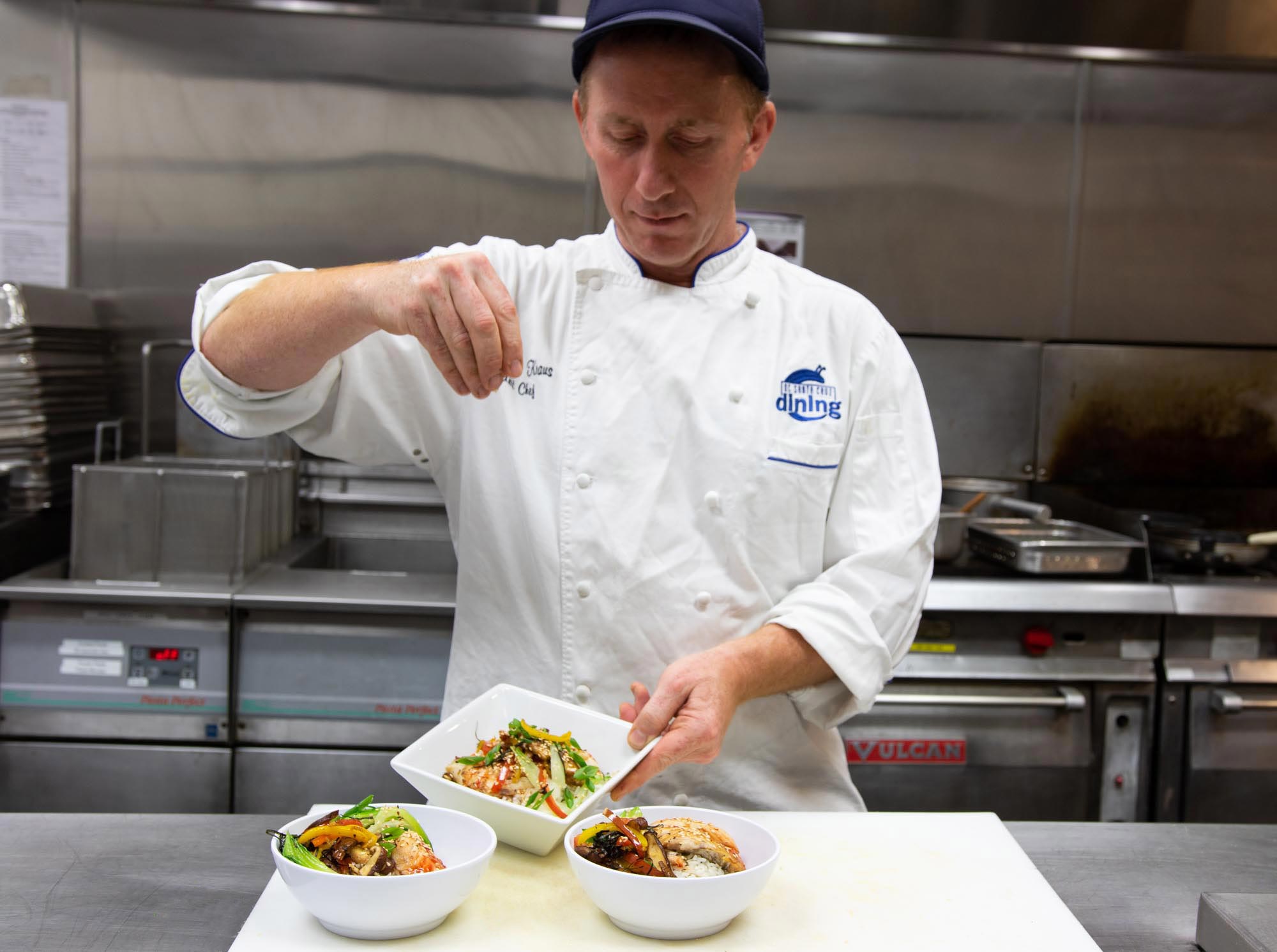 Come for the Waves, Stay for the Food
Fire-baked pizza. Generous salad bars. Hot bowls of phở. Vegetarian and vegan choices at every meal. Ready to eat?
Whether you've been studying or surfing, the UC Santa Cruz culinary team always has something delicious prepared for you. We pride ourselves on sourcing organic produce from the local Monterey Bay area, and delivering freshly baked pastries daily from our on-site bakery. Our culinary team is involved at every level and participates in quarterly workshops to enhance their skills and learn new cooking styles.
---
Frequently Asked Questions (FAQ)
Am I required to get a meal plan?
How do I sign up for a meal plan?
Which meal plan should I choose?
How many meals do I get per week?
Can I use my meal plan off-campus?
How can I check my meal plan balance?
Can I purchase a meal plan even if I'm not living in a residence hall?
Can I add more points to my meal plan if I run out?
Can my parents/family members add more points to my meal plan?
What's the difference between Slug Points and Banana Bucks?
Do unused Slug Points carry over to the next quarter?
Where can I use my meal plan?
I picked a plan that is too large/too small – can I change it?
Can my parents/family see how many Slug Points I have left?
Can I share my Slug Points or Banana Bucks with another student?
Can I get my money back if I don't use it all?
I have dietary restrictions. Am I able to have the requirement for a meal plan waived?