Clam Chowder Cook-Off
UCSC Dining Clam Chower Team are winners. Once again, we won the People's Choice 1st Place Award for our Manhattan-style Clam Chowder! Join us next year at the Boardwalk - stay tuned for dates!
UCSC Dining is participating in the City of Santa Cruz's 39th Annual Clam Chowder Cook-Off on Sunday, February 23, 2020. You're invited to come support your fellow slugs, meet Sammy the Slug, and vote for your favorite clam chowder.
The Cook Off and Festival takes place at the Santa Cruz Beach Boardwalk, where admission is free. Chowder Tasting Kits will go on sale at 10:00am. Watch the chefs at work between 10am and 1pm. Tasting begins at 1:00pm, and the winners will be announced at 4:00pm. Tasting Kits are $10 and all proceeds support Santa Cruz Parks and Recreation.
As is our tradition, UCSC Dining will compete in two categories; the Chowder Slugs will serve white Boston-style chowder while the Redwood Sluggers will offer red Manhattan-style chowder.
Our chowders have won numerous awards in previous years, including the 2020 People's Choice award, which we've also won on seven other occasions, as well as the 1st Place Judges Award in 2005, 2006, and 2014, outranking 75 other teams.
For more event information, visit beachboardwalk.com/clamchowder/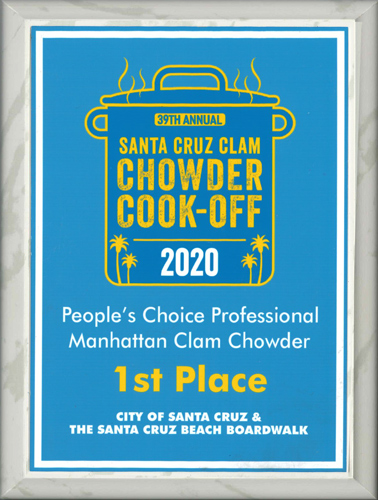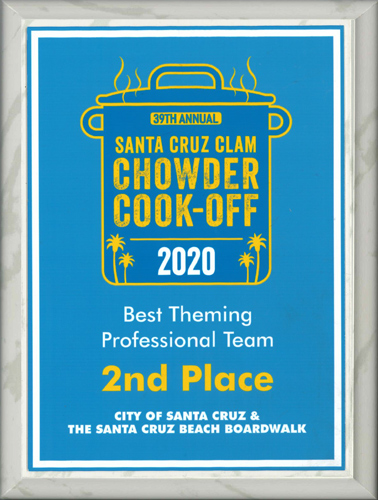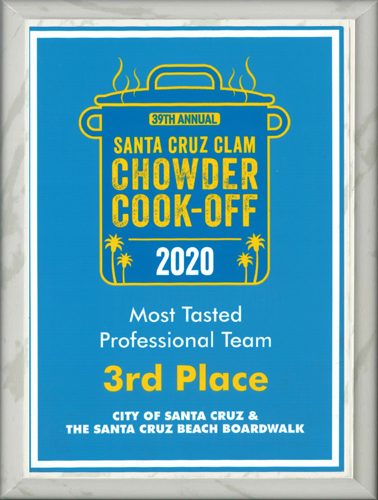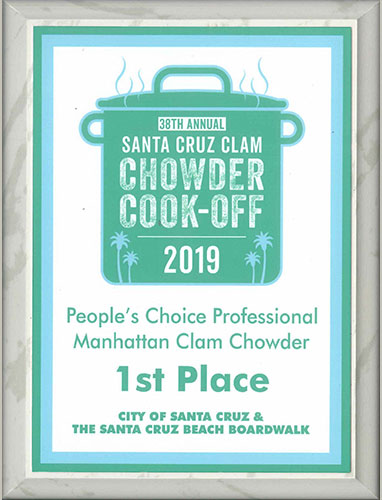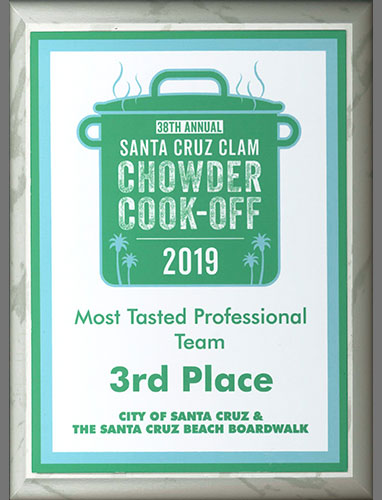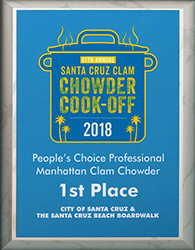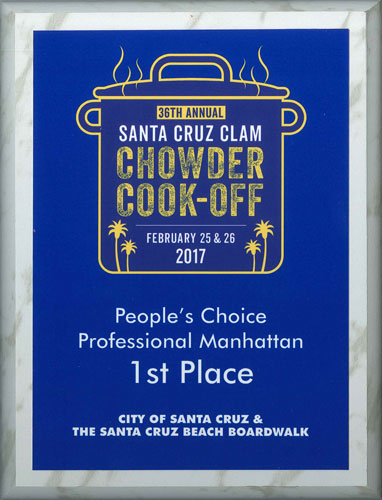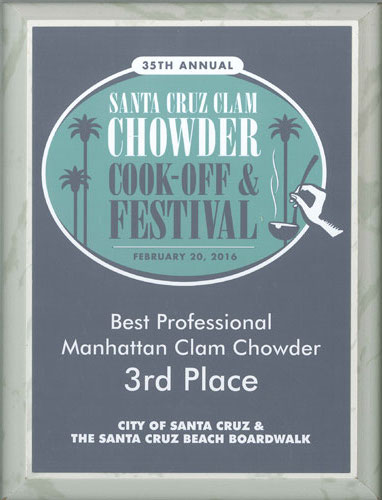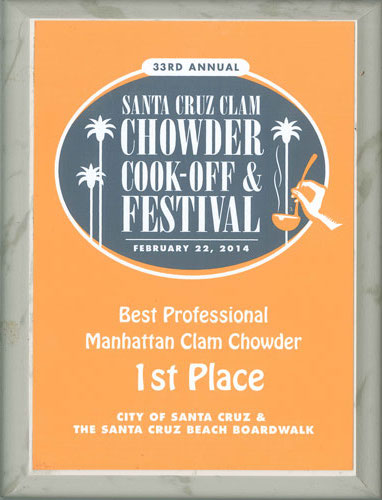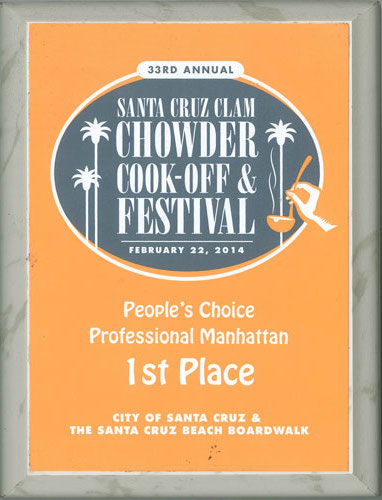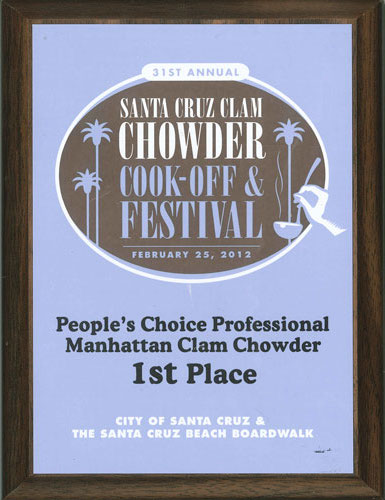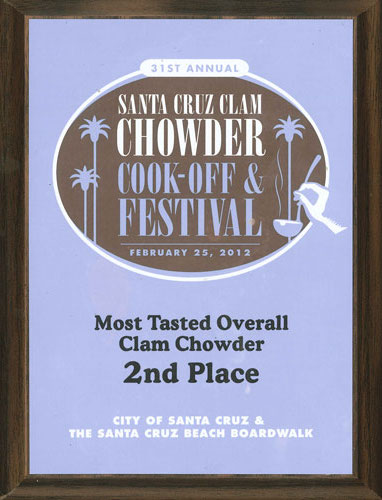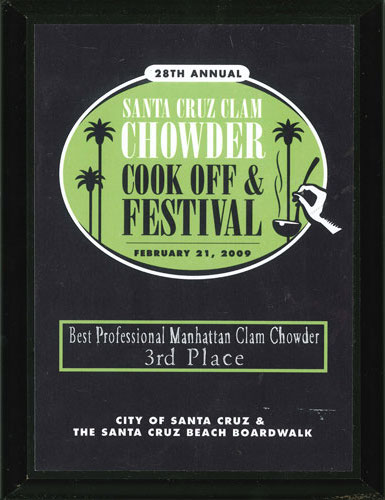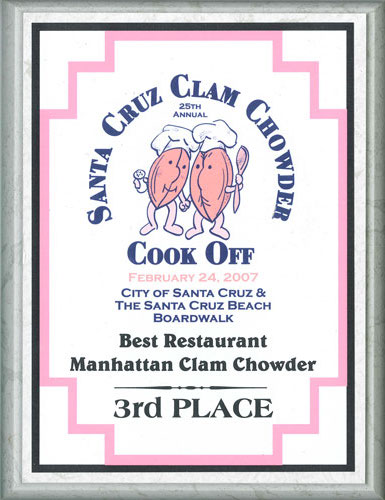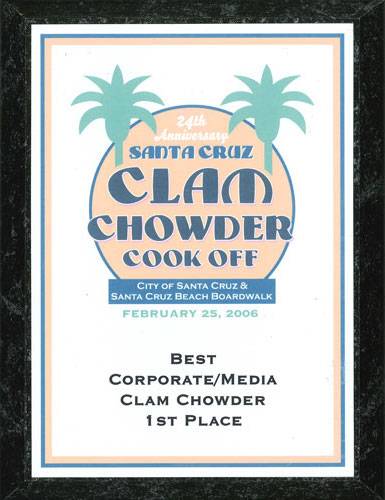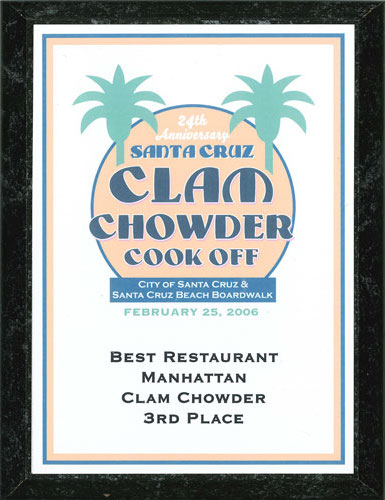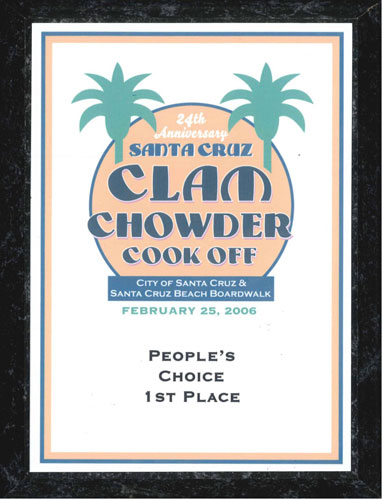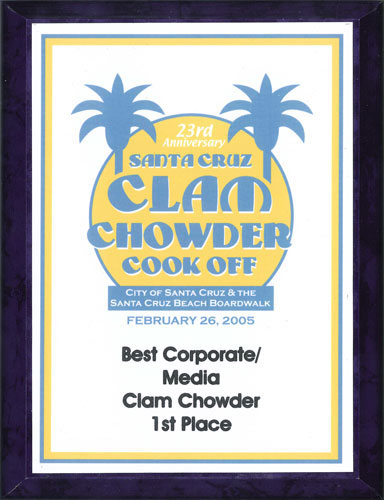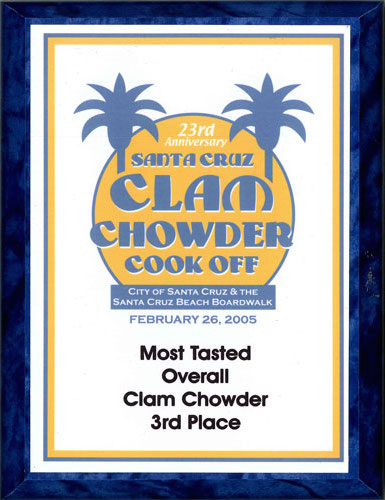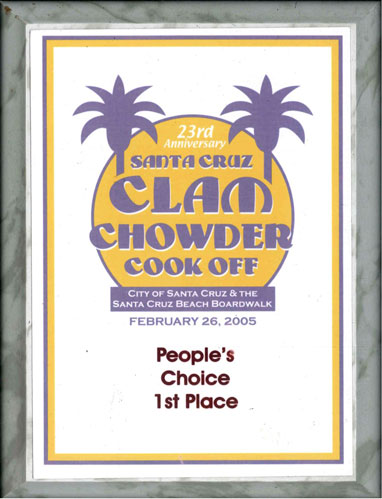 See
Also