Student Jobs
Earn While You Learn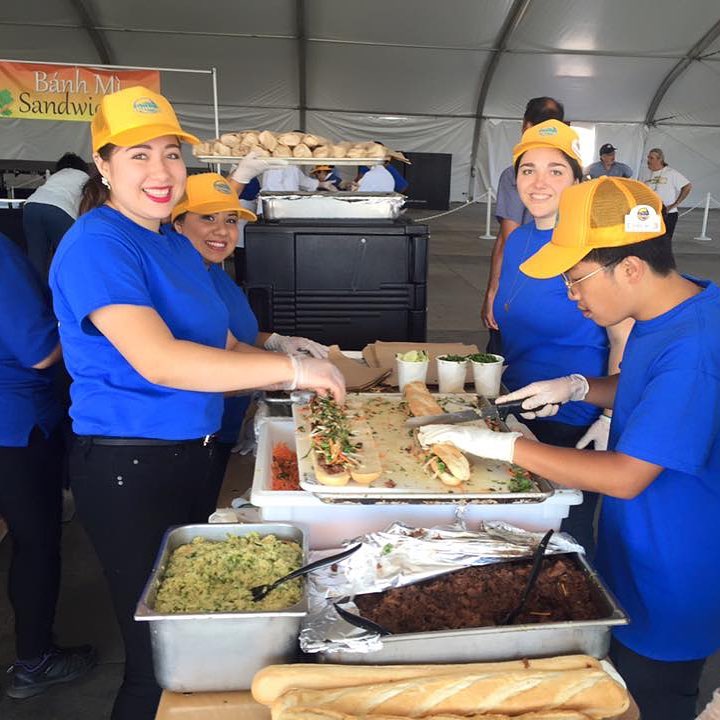 Working at UC Santa Cruz Dining provides students with real world job skills and life experience. You'll make new friends, earn money, and enjoy the convenience of working on campus!
Apply now to work as a Student Employee in one of our dining halls, cafes, markets, or our catering department.
Work-study and non work-study students are welcome to apply
Students are permitted to work a maximum of 19.5 hours per week, and a minimum of 9 hours per week
Hours are available in the early morning, afternoon, evening, late night, and weekends
Our starting pay is $15.50 an hour (income from tips not permitted)
We have an ongoing training program that provides opportunities to advance to Student Supervisor after 2 quarters of employment. This opportunity is available to students who demonstrate responsibility and leadership qualities and wish to earn a higher salary.
Timeline for pre-application, interview, and hiring process:
Starting May 31: Fill out the pre-application form to be considered for an interview.
May 31–July 23: Qualifying students will be contacted to schedule an interview (video chat interview is required).
By July 17: Deadline to fill out and submit the pre-application form.
July 26: If you have not heard from a manager by this date, you have not been selected for an interview.
By July 27: Selected students will be notified of hire. Check your UCSC email regularly, as we will be sending you important instructions.
September 15: Mandatory early move-in date for hired students who will be living on campus.
September 16, 18–23: Required orientation and training to be held on campus.
Fill out the
pre-application form
as soon as possible, before the July 17 deadline. You need to be logged into your UCSC Google account (your @ucsc.edu email address) in order to access the form.
Please be aware of our REQUIRED orientation on September 16 and training during the week of September 18–23. If you have a conflict that prevents you from attending any Dining orientation or training events, YOU WILL NOT BE CONSIDERED FOR HIRING at this time. Instead, you may visit your desired work location once fall quarter instruction has begun and ask the manager on site if they are still hiring.
If you are selected for hiring and you will be living in university housing, you will need to participate in MANDATORY early move-in on Friday, September 15.
As a Student Associate "in training" you will be able to beat the crowds with early move-in to university housing and receive FREE* room and board during this paid training period. If you are serious about working with the dining team, you will want to save these dates for move-in and training.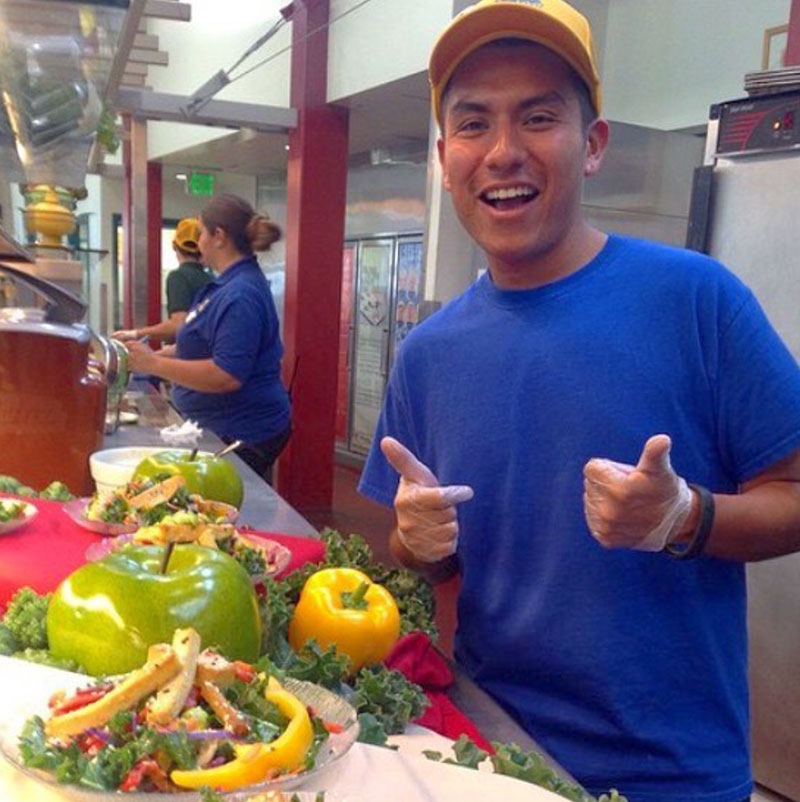 If you worked for UCSC Dining during the 2022-23 school year, please email DiningHiring@ucsc.edu. You do not need to submit a pre-application form.
*We waive Early Arrival fees when you agree to work all 11 weeks of fall quarter (including finals week). Failure to do so will make the fees your responsibility. Rates can be found at: housing.ucsc.edu/early-arrival