The Market at University Center
Due to the current COVID-19 situation, Terra Fresca Restaurant is closed until further notice. The space is being used for The Market at University Center, where you can order drinks to-go from Terra Fresca Coffee Bar. 

coffee • grab & go sandwiches • grocery items • heat & eat meals • snacks & drinks
The Market at University Center 
Located just upstairs above Colleges Nine & Ten Dining Hall, our market offers convenience and variety. You'll find:
grocery items, including fresh produce  
grab-n-go meals and snacks  
frozen foods and pantry items
bottled beverages
health and beauty supplies
convenience items
espresso drinks and smoothies, made-to-order!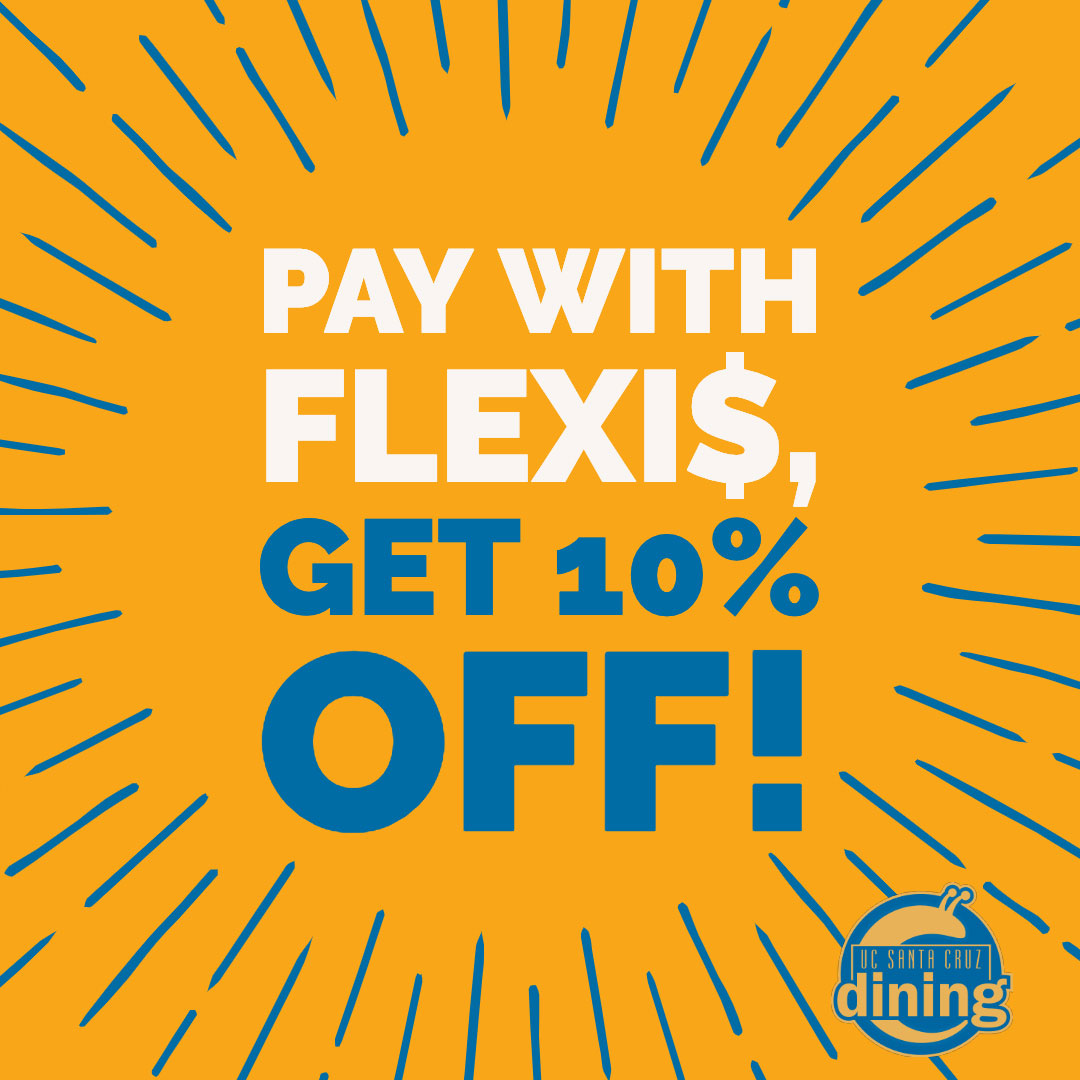 Credit cards and Flexi Dollars accepted. Pay with Flexi Dollars and get 10% off your purchase. Save even more when you buy a Flexi Dollar Package in advance; we offer two packages that include free Flexi$! Learn more about Flexi Dollars »
Save Time. Order Ahead!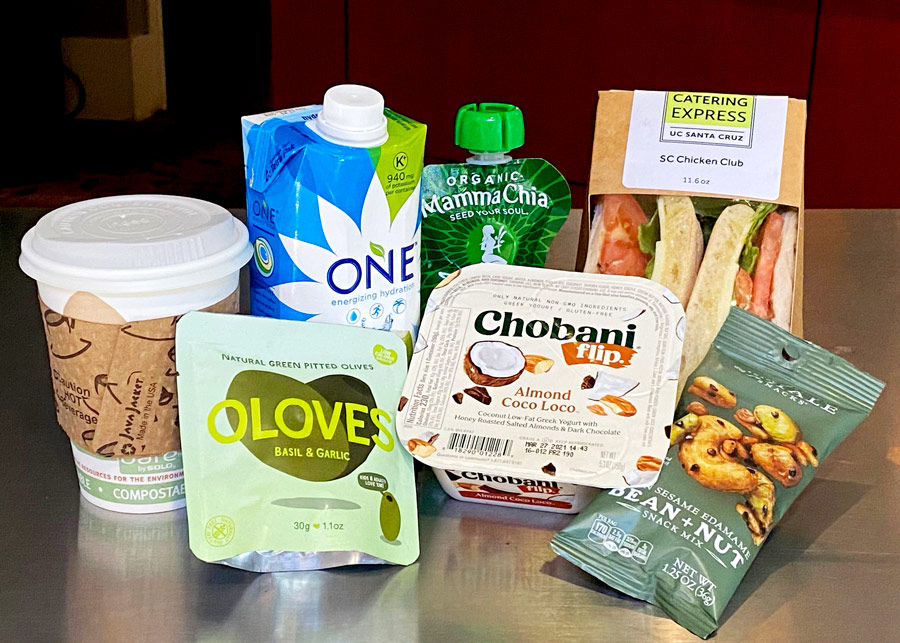 Use the GET app to order groceries for the week, or just to pick up a meal or snack on-the-go! We've got sandwiches, desserts, espresso drinks, smoothies, and more. Learn more about the GET app »
See
Also