Online Grocery
Online grocery orders are unavailable at this time. Please visit The Market at University Center in the meantime. Looking for something specific? Email The Market staff at hospitalityops-group@ucsc.edu.

espresso • grab & go meals 
grocery, frozen & pantry items • health & beauty supplies • snacks & drinks
The Market at University Center 
Located just upstairs above Colleges Nine & Ten Dining Hall, our market offers convenience and variety. You'll find:
grocery items, 
grab-n-go meals, 
snacks, 
bottled beverages, 
health and beauty supplies, 
convenience items, 
coffee and espresso drinks, made-to-order!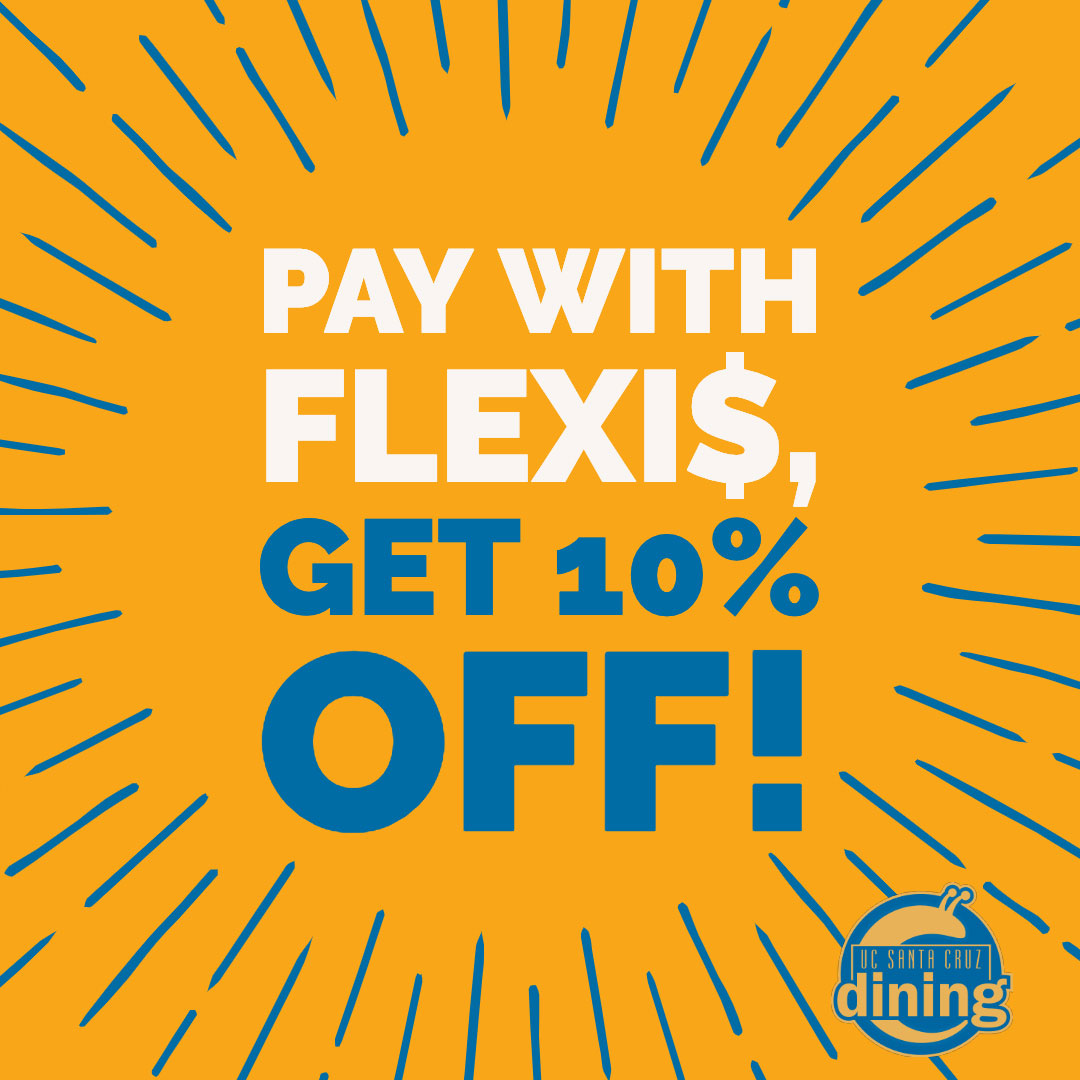 Cash, check, credit cards, and Flexi Dollars accepted. Pay with Flexi Dollars and get 10% off your purchase. Save even more when you buy a Flexi Dollars package in advance; we offer two packages that include free Flexi$! Learn more about Flexi Dollars >>